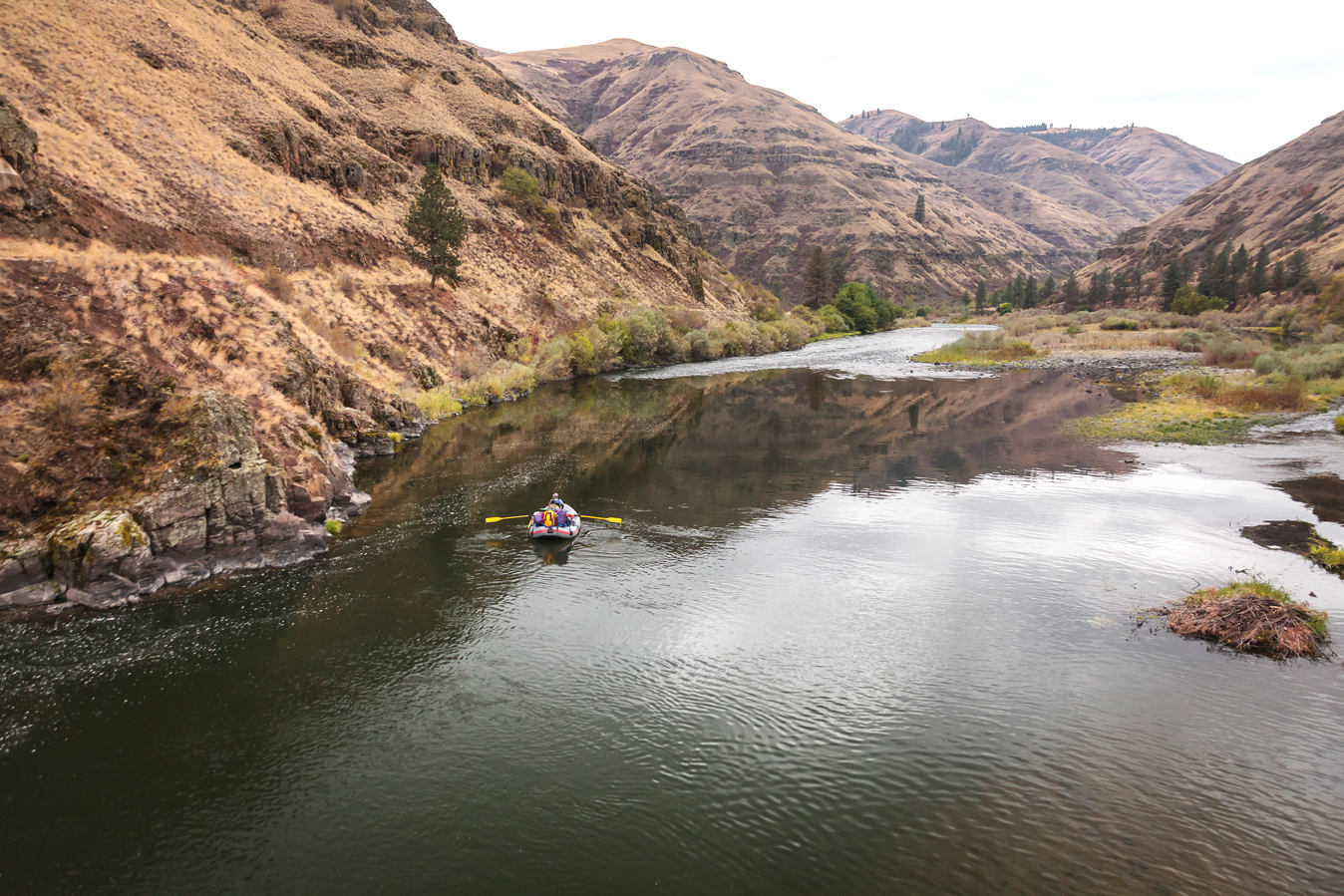 October 14-18, 2019
6 days/5 nights
The Grande Ronde River in southeast Washington State is world famous for its fall steelhead run.
During this fishing adventure in partnership with Family Lines, you'll float through scenic remote section of the Blue Mountains in pursuit of hard-fighting Pacific Steelhead. You'll learn to locate 'steelhead water,' how to present your fly, and the techniques required to play and land these powerful fish. You will also receive personalized instruction in spey casting, one of the most exhilarating ways to cast to and catch steelhead.
The fishing on this trip will no doubt be amazing, and whenever the opportunity presents itself we'll have our lines in the water. But what makes this adventure truly unique is the opportunity for intentional time together: focused time for rest, reflection and activities centered around strengthening relationships, whether they be father/son, husband/wife, mother/daughter or simply lifelong friends.
Basic fly-fishing experience preferred.
Fee Includes:
5 full days of guided fishing

all fishing equipment and supplies

camping & food

on-the-water instruction, casting clinics & private 1-on-1 instruction

For reservations & details contact Doug at 206.605.6286
Space limited to 6 anglers